Electric Bike Tour: Classic Manhattan and more!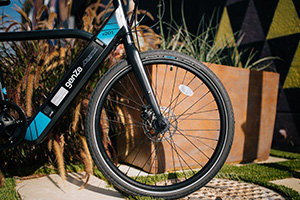 A bike tour of New York City is great! On an Electric Bike Tour of NYC, you wont' believe how much you get to see! Join us as we explore Manhattan on our pedal assist eBikes. You won't stop grinning from the exhilaration of this pedal assist bike tour.
We'll start with a couple of iconic sites in Central Park and then zoom down 7th Ave to Rockefeller Center and St. Patrick's Cathedral. Next stops are Grand Central Terminal, Time Square, and the energy of Broadway. You won't forget the Flatiron Building or the ride up the Hudson River back to our shop in the Upper West Side.
It's Electric!
E-Bike Tour Start Location
Our E-Bicycle tours are launched from Unlimited Biking Harlem location at 111 w 110th st New York NY 10026.
E-Bike Tour Details
Distance: 12 miles
Difficulty: Easy-Moderate
Time: 3 hours
Includes: An electronic bicycle, helmet, and bottled water
Excludes: Gratuities for our lovely guides
Bike Tour Times
Check In: No later than 10:45 am
Departure: 11:00 am
Conclusion: 2:00 pm
Restrictions
Ages: 16 and older
Height Requirements: 5′ – 6'5″
Address
Unlimited Biking
111 west 110th street
New York, NY 10026