Bike and Roll vs CitiBike: What's the difference?
New York City's bike share system, CitiBike, is a fantastic addition to our city. The program is an initiative to get more cyclists on the road and provide another facet of our public transportation system. Some of our customers have asked us about the difference between Bike and Roll's bike rental and bike tour services and CitiBike's bike share program. We hope the information below will help shed more light on the Bike and Roll vs CitiBike question.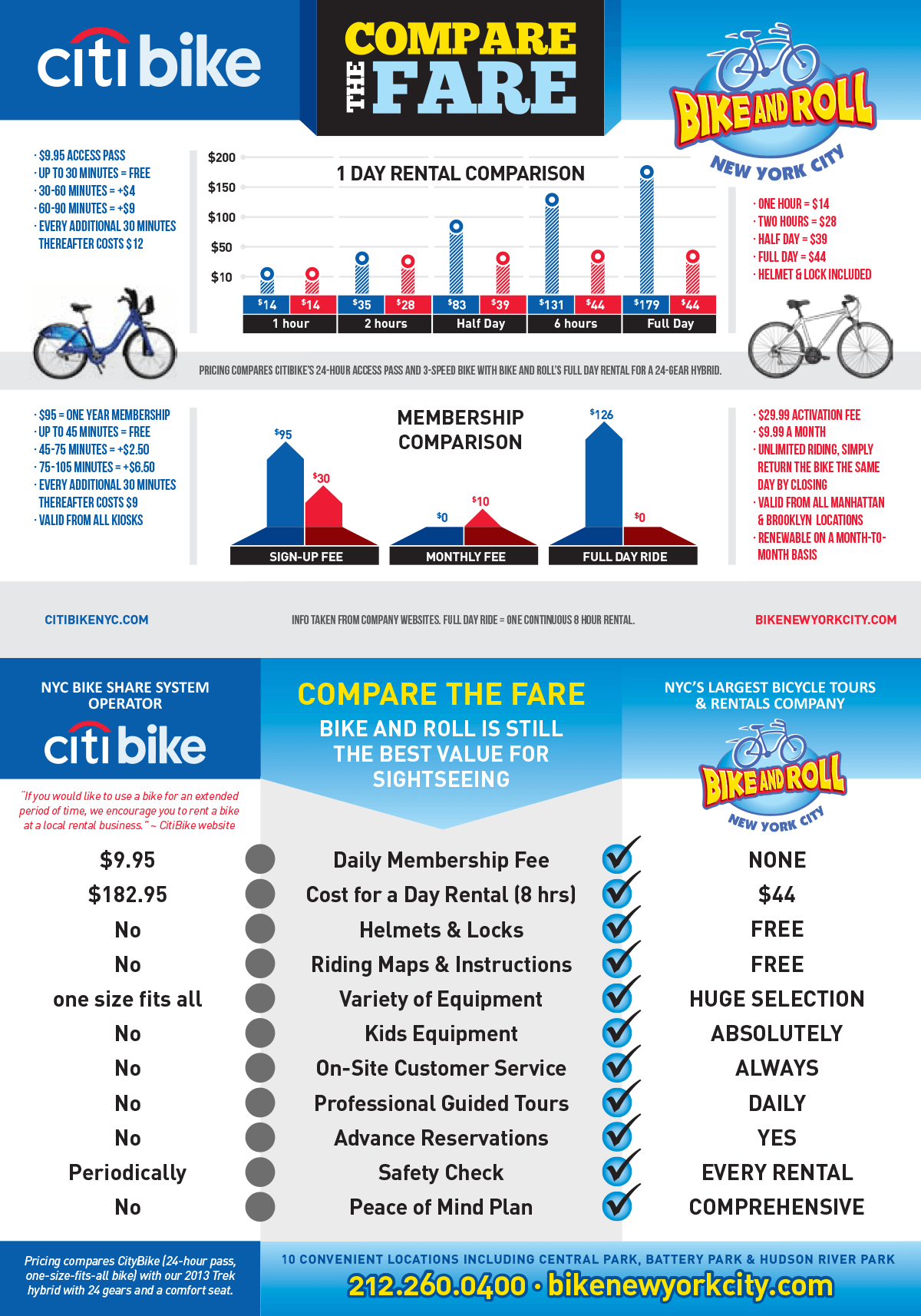 The most prominent difference is that CitiBike is priced for NYC residents and commuters who use their bikes daily for short periods of time. Members pay a membership fee, and are charged a usage fee if they keep the bike for more than 30 minutes. Bike and Roll's prices are intended to offer the best price for full day bike rentals. And, every Bike and Roll bike rental or bike tour includes a helmet, lock, flat kit and map.
So, Bike and Roll vs Citibike? It's like comparing apples to oranges. Both offer the opportunity to transit New York City by bike, but CitiBike is priced best for short-term use, while Bike and Roll is priced best for ongoing long-term use and is ideal for visitors to the Big Apple.