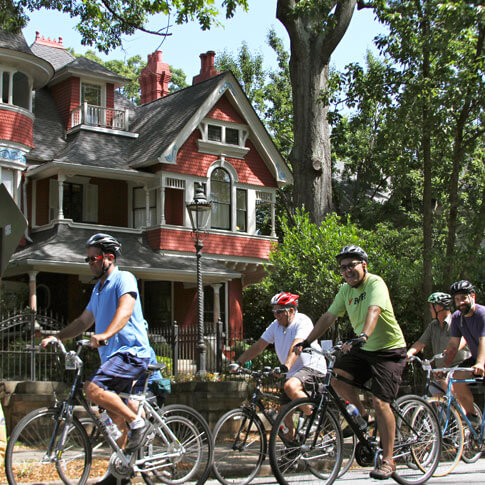 Hey Y'all! Welcome to the beautiful south and to Bicycle Tours of Atlanta! We are the first and only full time urban bike tour company in Atlanta. And we're proud to say we're ranked the #1 Outdoor Activity on Trip Advisor in Atlanta!
If you're an active and adventurous visitor, a bike tour is the perfect "first thing" to plan when you arrive in Atlanta – the gateway of the South. Don't be surprised if you alter your itinerary after our tour! Guests often tell us, "I wish we had done the bike tour at the beginning of our holiday!"
Bicycle Tours of Atlanta will introduce you to beautiful in-town neighborhoods, historic sites, attractions, landmarks and many hidden jewels that can only be discovered on a bike!
There is no other tour company in Atlanta that can bring you closest to the beauty, people and places that make Atlanta such a great city! Our fun tour guides are trained urban cyclists as well as great story tellers who love to share the history this culturally rich and diverse southern city! We provide well-maintained, high-quality commuter bikes, helmets, water and snacks on all tours.